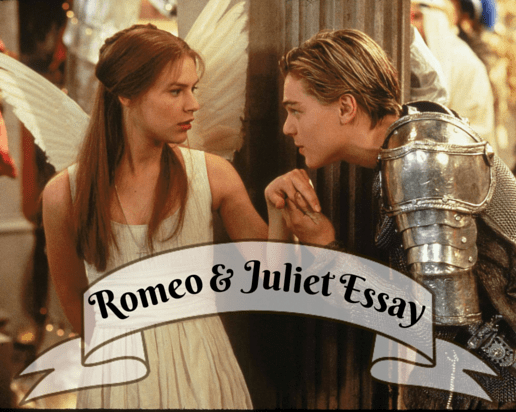 By: Marie Fincher
October 01, 2015
Writing a Good Hook for a Romeo and Juliet Essay
Let's face it. There have been thousands upon thousands of students who have been asked to write a Romeo and Juliet essay. One can't help but wonder if instructors get tired of reading these essays year after year. As we discussed this in our offices, we all agreed that it seems quite tedious to us. Unfortunately for students, the more tedious instructors find it to read an essay, the more likely they are to grade using harsh standards. This means that small mistakes can cost important points. If you want to avoid this, you'll need to make sure your essay on this famous play by Shakespeare as interesting as you possibly can. You can do this by picking out a great topic, and by kicking off your essay with a great hook.
What is an Essay Hook?
An essay hook is something that you place at the beginning of your introductory paragraph that will grab your reader's attention. It could be a quote, a story, a joke, or an interesting fact. For example, you could begin your essay with a quote from the play, or an interesting fact about Shakespeare. You could even tell a brief story about a well-known portrayal or adaptation of the play. The point is to pique the interest of whomever is reading.
Romeo and Juliet Essay Questions, Topic Ideas, and Prompts
The more interesting the topic you choose for your essay, the more enjoyable it will be for others to read. Here are a few ideas:
Compare and contrast the characters Romeo and Juliet. How does his bold and passionate personality blend with her younger and more innocent persona?
What does the suicide of Romeo and Juliet symbolize?
Write a character analysis of Friar Laurence
Write a character analysis of Mercutio.
Write a persuasive essay arguing that the parents were correct for barring Romeo and Juliet from seeing one another.
Other than Romeo and Juliet, who are the most important characters in the play?
What do you think of Shakespeare's decision to reveal Romeo and Juliet's fate at the beginning of the play?
Examine the concept of fate in the play.
Explore Romeo's relationship with his friends.
Detail the ways in which Juliet matured throughout the story.
Were the parents ultimately responsible for the deaths of both children?
Compare and contrast the parent child relationships in Rome and Juliet with the parent child relationships that are common today.
Did Romeo and Juliet owe their families their loyalty more than they owed it to themselves to pursue a a romance?
Was Shakespeare's technique of accelerating time effective, or just disorienting?
Now that you have suggestions for opening your essay, and a few topic ideas, you are ready to begin writing. If you still don't feel as if you are well prepared to write your essay, you are still good to go. All you need to do is contact us, and we will help you write a great essay on Romeo and Juliet or any other Shakespearean play.