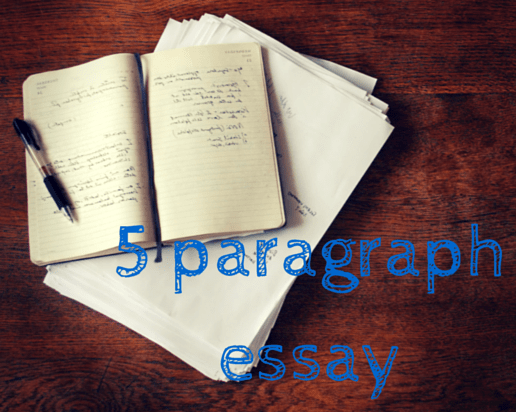 By: Marie Fincher
September 04, 2015
Tighten Up Your 5-Paragraph Essay
You learned the basics of a 5-aragraph essay way back in middle school. Over time, however, as your writing tasks and topics became more complex, so did your essay structures. Once you get into English comp class in college, however, you will be required to write quite a number of 5-paragraph essays, and so it is probably time to review how to structure one.
Basic Structure of the 5-Paragraph Essay
The biggest problem students seem to encounter when they have to return to the structure of only writing 5 paragraphs is topic selection. You may be so used to writing longer essays that have required research, it will be difficult to pick a topic that can be covered adequately in three body paragraphs. And don't assume you can just writer longer paragraphs on a complex topic, because you can't. Each paragraph must have only one idea or point.
So let's say you have selected a topic – Reasons Why a Small College is Better than a Large One.
This will be a persuasive essay, so you will be convincing your reader that a small college is better.
You only have 3 paragraphs for your points, so you have to brainstorm and then narrow down to those three that are the most compelling.
Now you are ready for your outline which really will be pretty easy.
Introduction: Thesis Statement = Small colleges are better than large ones, because students and professors can have closer relationships, students can get more individual assistance, and campus life if more like a community.
Note: Your introduction will introduce your topic and then provide your thesis statement – it's just like an introduction for any lengthier piece you would write. Keep your introduction to 3-4 sentences.
Body Paragraph One
Topic Sentence: Smaller schools have more opportunities for students and professors to interact both in and outside of class.
Smaller Classes – more discussion
More Availability of Professors during non-class time.
Body Paragraph Two: Students who are struggling in a course can get more individual assistance.
A. (Detail)
B. (Detail)
Body Paragraph Three
Smalls schools have a more community-like flavor, because more students know one another.
(Detail)
(Detail)
Conclusion: Repeat your thesis in different words and perhaps call upon high school seniors to consider and visit small school as they consider their college choice.
Evaluating the Essay
Most professors use a 5-paragraph essay rubric for grading, and most will give you a copy of that rubric, so that you will know the "point count" of each criterion and the point count required for each letter grade. This is rather a good idea, because students can decide how much time they want to give an essay and can, in most cases, determine their own grades. The rubric will contain such things as:
Essay was well-organized into introduction, body paragraphs, and a conclusion
There were good transition sentences between paragraphs
Each body paragraph addressed only one idea or point that was summed up by a topic sentence.
The writer covered the topic sufficiently
The ideas/points were coherent
There were no grammatical or mechanical errors
There will be points assigned to each item on the rubric.
Writing a 5-Paragraph Essay Takes Skill in Consolidation
You don't have much space – the essay should only be 1 – 1 ½ pages in length, so you have to make every word and sentence count. If you are having some difficulty, get in touch with TrustMyPaper.com, order a couple of 5-paragraph essays, and you will be able to see how a great one is developed.