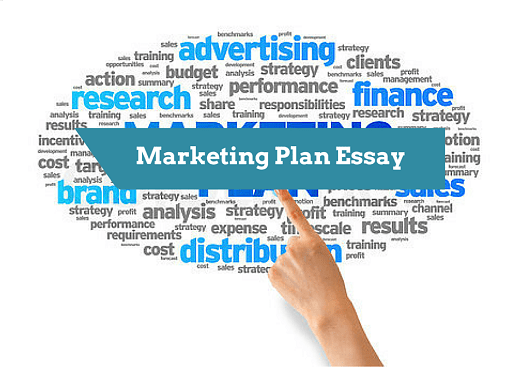 By: Marie Fincher
August 12, 2015
Marketing Plan Essay – Get Ready for Some Serious Work
The term "essay" is probably a misnomer. Unless, of course, you are in an introductory business class and, and the assignments is simply to explain the components in developing a marketing plan. If you are pretty well into your business coursework, however, your essay will actually be a marketing plan paper, perhaps involving researching and evaluating the marketing plan of an existing business or setting up your own "dummy" company and developing a marketing plan for it. In either one of these cases, your paper will require research, thoughtful planning and organization, and a great presentation.
The Components You Must Have
Let's say you are develop producing a marketing plan essay (paper really) on a mock company you have created. That company sells a specific product which of course you will describe in detail in your introduction. Your prototype has been produced and tested and, before you launch the full production at great cost, you need to develop a plan that will detail all of your marketing strategy planning.
You plan will require 6 components, in the order in which they are listed here.
Market Research: This should have actually occurred as you were producing your prototype if not before. What are consumer buying habits in your niche? What is the demand?
Identify the Target Market: Who are your most likely customers? How many of them are there in your business reach?
Determine how you will develop branding and messaging to promote that brand. Be specific.
Analyze Your Competitors: Who are they specifically? How much of the market have they captured? How will your product be just different or better enough to pull some of their market away? What are their price points? Can you beat their pricing?
Develop your marketing strategy based upon your target market. How do you get to the most likely buyers? Where do they "hang out?" Is this an older market that is TV and snail mail based? Is this everyone else who is on social media? And if so, at what time? Will direct emails work if you can develop the compelling and catchy subject lines? Is this buyer one that participates in social media surveys and contests? Is guerrilla marketing called for? Will content marketing through blogs and social media, pointing readers to YouTube videos work for this audience? This could be the lengthiest part of your plan.
You should set a monthly budget because you will need to evaluate the ROI for each strategy you have been utilizing so that you can dump the dogs and expand the lions.
Your final marketing plan, the one that you submit for a grade must be perfectly organized, well-written, based upon solid research, and reflective of you mastery of the concepts and practical applications of marketing in the 21st century. If you have any qualms about your plan, submit it to a marketing expert at TrustMyPaper.com for a full review and get the polish you need.