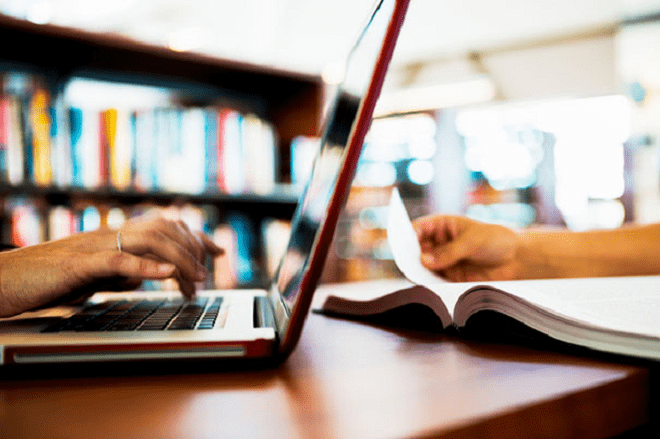 By: Marie Fincher
January 29, 2017
Senior seminar, English 102 research final, final thesis? Sound familiar? Well these are just a few names given to one of the important papers that you will be asked to do on your road to your degree. You do not get to not choose to do them, everyone that is in line for a degree, no matter the type, will eventually be required to do a research paper.
Although it sounds like a paper that you do not look forward to, the research paper can be a fun way to dig into a subject that you plan to study or that you have had a voice about but have not had the chance to write about.
Making your paper one that is different is the key to a good grade. Irrespective of what kind of a classroom you are in — traditional or EdTech — there is a number of factors that characterise a well-written work. And if you are lucky to be a modern-class student, the process of assessment can turn out to be even more strict for you, though less-biased. So you'd better make use of all the modern technology you have available to dig deep in the subject.
As for traditional learners, your professors read hundreds of these papers a year, so how do you make your paper unique and stand out from the rest? How do you get that extra statement at the end of your paper that you professor writes telling how much they enjoyed reading your paper?
Choosing A Project
The main point of a senior paper is to piggy-back off existing research and arguments of published writers. Students must have a good idea of the subject they are going to write about. They should ask the following questions about the research:
What type of dialogue has already been written about the texts that you are researching?
What standing do the scholars associated with the work have in their academic community? Their respect level? Is their input highly respectful?
Is the research trending now? Is it valuable to society in any way?
Is there enough research out there on the topic to cover a 15-20-page paper?
What is the theoretical approach each scholar has taken when it comes to your research, if any?
Your Input
Now that you have chosen you topic and you know what other scholars have written about it, you get the chance to write your own opinion.
Research is not just gleaning information and then pushing recycled information out there. It is critically thinking about the information that has been written and adding your input. Something new that your audience, your professors, have never heard before.
This takes adding your own theories that you identify with. This means taking what you think is more important and writing about that. For instance, are you interested in:
Language- linguistics, narratology of the issue
The human nature of the studies and what they represent to our psyche?
The way literature was reflected or deflected with the use of the research studied?
Was the literature related to the here and now or did it use history to compare and contrast?
Has the research been changed so dramatically that it is no longer as important as some present scholars think due to the increase of technology?
The way the research was received by audiences and is the audience the same as when the issue was first raised?
This may seem like a lot to absorb, but your input is what is going to make your research paper unique to your professor. He or she is looking for you voice as it pertains to the research.
Think critically about the existing scholarly debates and answer the following questions:
What do you think about present trends on the topic? What are they?
Are the researchers on the right road in their thinking? Why do you answer yes, or no?
What is it that you see that they have not seen? How will you get your thoughts across?
If you can answer these questions, you should be able to construct an original thesis. An original thesis leads to a unique paper.
Getting help
If you are stuck remember to see you professor along the way. A research paper can be a daunting task and should be taken on as soon as you receive the assignment. It is not a paper you wait until the last minute to work on. If you start it early you must better result.
Start a study group. Help is always in the numbers. When you have a group of students helping one another on research projects, risk is lowered that you will be working on the same topic. Good luck!